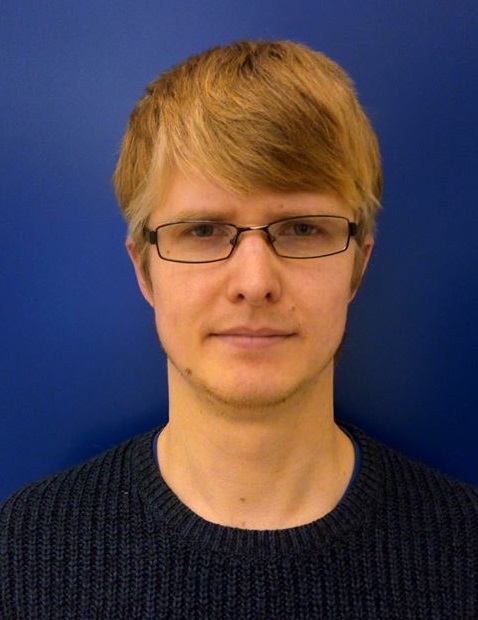 Jan Byška
2022-01-28
10:15-11:15
Visual Computing Forum
Speaker Biography
Jan Byška is currently an Assistant professor at Masaryk University, Czech Republic, and an Adjunct Associate professor at the University of Bergen, Norway. He received his Ph.D. degree in 2016 from Masaryk University. From 2016 to 2019, Dr. Byška worked as a postdoc at the University of Bergen.
Dr. Byška's work centers around visual data science, focusing on various challenges in visualizing biomolecular and spatio-temporal data. He coauthored multiple software tools for visualization of molecular data, among the most notable CAVER Analyst. Additionally, his research interest recently extended towards virtual reality and its use for exploration of complex molecular data. He is also actively participating in the organization of multiple scientific events in the area of biomolecular visualization (BioVis, MolVA).

Abstract
With recent technological advances, it is now possible to simulate or experimentally collect vast datasets. While the amount of available data provides unprecedented opportunities to make discoveries, it also poses significant challenges to the subsequent analysis, aiming to extract the most interesting and significant parts of the data. In this talk, I will describe challenges that arise when studying large biomolecular datasets and show examples of how visual data science can overcome these problems. The talk will be focusing mainly on spatio-temporal data such as molecular dynamics simulations which are unfavorably known to be hard to visualize. However, we will also touch upon other biochemical datasets where the "curse of dimensionality" poses the biggest visualization challenge.
Registration:
In order to comply with current pandemic-regulations, we ask you to register your participation via the following link: https://skjemaker.app.uib.no/view.php?id=11985438 (super-simple survey)
Mailing List Subscription:
If you wish to receive email invitations to upcoming VCF talks/activities, please drop us an email (sherin.sugathan@uib.no) and we will gladly include your email in our mailing list.
Location:Thormøhlens gate 51 (VilVite) Konferanserom A