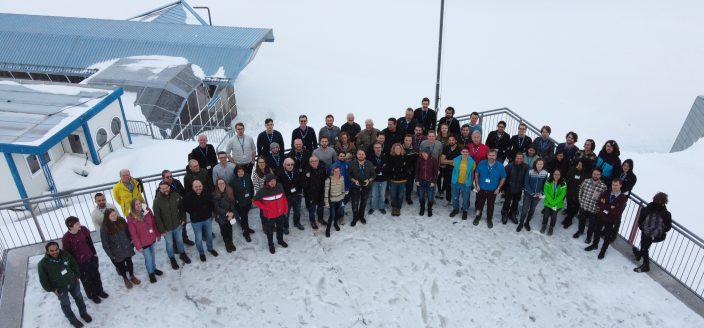 After a long time in which it was not possible to travel, our VisGroup was happy to finally be able to network again! Wintergraph is a yearly event organized by two Austrian universities, TU Wien and TU Graz. It usually takes place in spring, in the beautiful wintery mountains of Austria. The idea of this networking event is that international groups from all over Europe, researching in various scientific fields such as visualization, computer graphics, computer vision, etc., meet and present their research. This leads to new contacts, new research ideas, and possibly also future corporations.
This year, Fourough Gharbalchi, Eric Mörth, and Thomas Trautner were traveling to Kitzsteinhorn in Kaprun. The glacier Kitzsteinhorn is a 3,203m high mountain in the Alps and a famous skiing area enjoyed by locals and tourists from abroad.
Below you can find some pictures of Thomas Trautner presenting the VisGroup to the international audience and even more pictures of the beautiful view over the mountains!