3 Papers at IEEE VIS 2021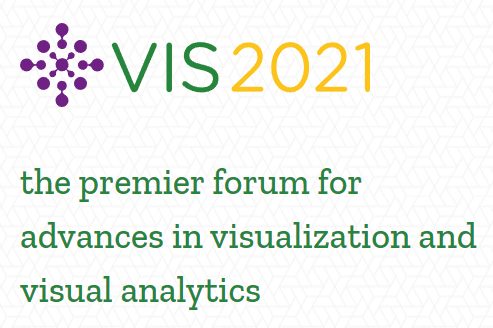 Three of our papers [1, 2, 3] will be presented at IEEE VIS 2021, the premier international venue for visualization research. The conference will be held virtually from October 24 to 29, 2021.
The paper Semantic Snapping for Guided Multi-View Visualization Design [1] introduces a novel rule-based approach for providing guidance when composing multi-view visualizations such as dashboards, providing users with automatic suggestions that help them to avoid ambiguous or misleading visual encodings.
DimLift: Interactive Hierarchical Data Exploration through Dimensional Bundling [2] presents a new visual analysis method for creating and interacting with dimensional bundles that enables users to lift interesting and subtle relationships to the surface, even in complex scenarios of missing and mixed data types, such as clinical cohort studies.
In the paper Integrated Dual Analysis of Quantitative and Qualitative High-Dimensional Data [3], we extend the Dual Analysis framework, a powerful visual analysis approach that treats data dimensions as first-class objects, to allow for the joint treatment of quantitative (numerical) and qualitative (categorical) dimensions.